Panel mounting kit for the mass flow meters red-y compact series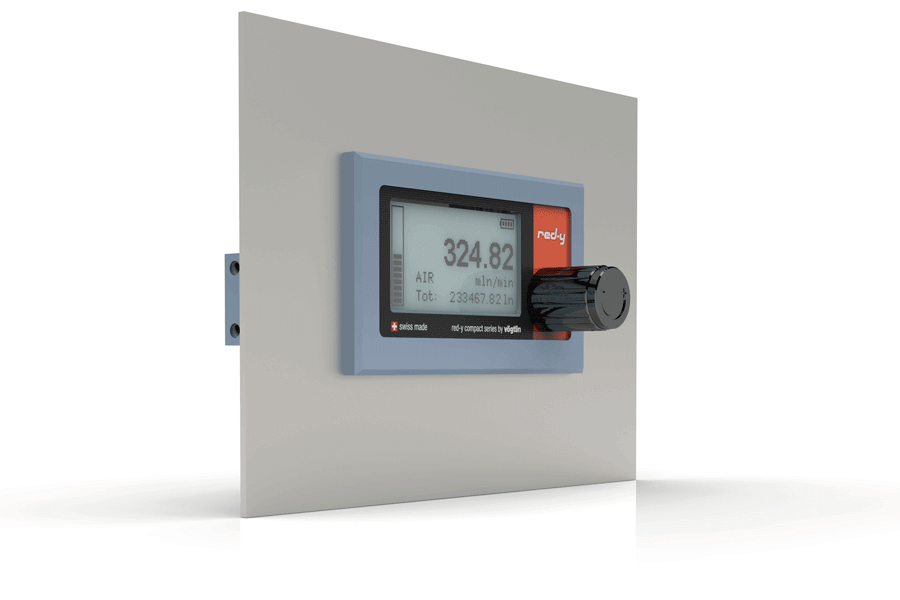 Panel mounting kits for the digital mass flow devices of the red-y compact series.
Two different mounting kits are available:
Kit A with mounting bracket and Kit B with mounting bracket and front bezel.
Both panel mounting kits can be used for device generation compact 1 & 2.
All required mounting screws are included.
Panel Mounting Kit A – Mounting bracket
| Device generation | red-y compact 1 series | red-y compact 2 series |
| --- | --- | --- |
| G1/4″ version | Art.-N° 328-3803 | Art.-N° 328-3803 |
| G1/2″ version | Art.-N° 328-3804 | Art.-N° 328-3804 |
| Ingress protection class | IP-50 | IP-50 |
| Mounting screws | Included | Included |
Panel Mounting Kit B – Mounting bracket with front bezel
| Device generation | red-y compact 1 series | red-y compact 2 series |
| --- | --- | --- |
| G1/4″ version | Art.-N° 328-3801 | Art.-N° 328-3801 |
| G1/2″ version | Art.-N° 328-3802 | Art.-N° 328-3802 |
| Ingress protection class | IP-65 | IP-50 |
| Mounting screws | Included | Included |
3D-View Panel Mounting Kit B – red-y compact series
Downloads red-y compact series
| | | | | | |
| --- | --- | --- | --- | --- | --- |
| | red-y compact 2 series Product Information | Product Datasheets | | | |
| | red-y compact series Panel Mounting Kits | Accessories Datasheets | | | |
| | red-y compact 2 series Alarm Module | Accessories Datasheets | | | |
| | red-y compact 2 series Operating Instructions SN>300000 | Operating Instructions | | | |
| | red-y compact series Declaration of Conformity CE | Certificates/Statements | | | |
| | red-y compact series Declaration of Conformity UKCA | Certificates/Statements | | | |
| | red-y compact 2 series Quick Start Guide | Operating Instructions | | | |
| | red-y compact 2 series Service Tool with Firmware Update 3.0.6 / WIN | Software | | | |
| | | | | | |