Latest News from Vögtlin Instruments GmbH
UPCOMING TRADE SHOWS

March 31 to April 3, 2020
Messe München,
You find our Massflow Products in Hall A3 at Booth 426
Reliability for the verification of microbial environmental air samplers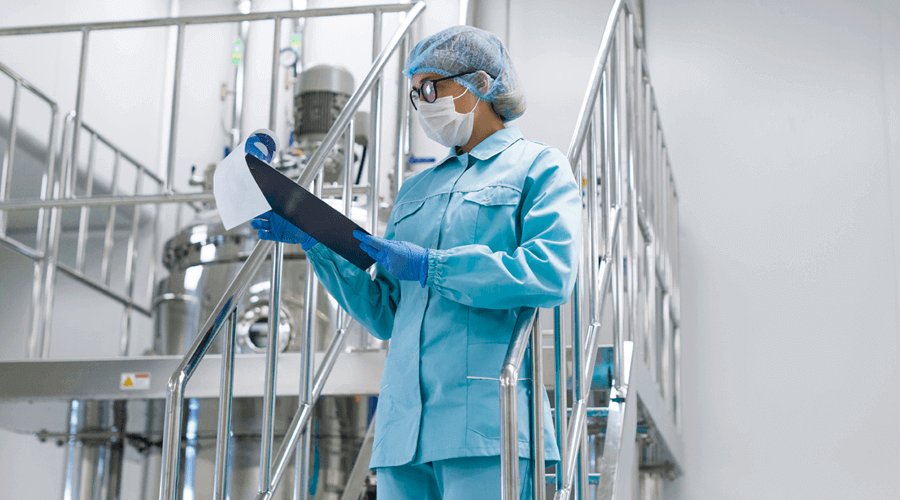 To avoid the risk of microbial contamination, environmental monitoring in pharmaceutical manufacturing facilities is controlled through aseptic processing, comprising microbiological test methods. In order to guarantee proper functioning of these air sample devices, regular verification is necessary. The digital mass flow meters from Vögtlin are especially suited for this task thanks to the high accuracy and repeatability, the long term stability and perfect temperature compensation.
Mass Flow Meters & Controllers with Profinet & EtherCAT Interface
The digital mass flow meters and controllers of the red-y smart series are available with EtherCAT and Profinet RT.
New video tutorial about red-y compact 2 touch display settings
Together with our sister company AW-Lake we have created a video tutorial about the configuration settings of the red-y compact 2 touch display.
The touch display of this digital mass flow meter offers intuitive navigation. Many variables make the unit flexible are easily accessible. A position sensor allows automatic display adjustment. 
Improved repeatability & plug-and-play functionality for Low-E
Low-E glass incorporates multiple layers of metal or other compounds as a surface coating that provides high transmittance for visible lights and high reflectance for mid-IR and far-IR lights.
The coating benefits are excellent heat insulation and favorable light transmission compared to standard and traditional-coated glass used in the building industry.
The Mass Flow Meter with automatic Screen Position Adjustment
Efficient & precision Gas Flow Control in Biotechnology
Due to our experience we realize that most bio reactors are used for very critical and delicate processes where mass flow controllers need to be reliable, repeatable and flexible.
The quantities of fermentation gases strongly influence the mass transfer coefficient and there is no better way to precisely control gas flows than with thermal mass flow controllers from Vögtlin.
The digital mass flow meters of the red-y compact 2 series are the winners of the Flow Control Innovation Award 2016!
red-y compact 2 series now available with alarm option

We have the pleasure to announce the release of an advanced alarm module for the red-y compact 2 series which adds lots of functionality to our digital mass flow meters. The alarm module provides 3 configurable alarms. The following triggers are available: High alarm, low alarm, window alarm and totalizer alarm.
Together with the new alarm module we release an new firmware with new features & improvements:
180° screen rotation: They screen turns automatically 180 degrees if you turn the unit over. You can also manually set the display to permanently turn 180 degrees, especially convenient if the gas inlet is coming from the right.
Displayed flow and totalizer resolution setting manually adjustable: The display has the ability to read the flow in many different units, that means that the visible number of digits is calculated depending on the range and the units you select. Normally this is done automatically, but some customers want to see fewer digits to make the display less "nervous". In addition to the automatic resolution setting of the flow and totalizer values, you can now set you own desired number of digits.
Vögtlin announces collaboration with Horiba in Japan
We are delighted to announce a collaboration with HORIBA STEC Inc. The Japan based Company is the world's largest mass flow controller manufacturer to the semiconductor industry and member of the HORIBA group.
Vögtlin and HORIBA STEC have signed a sales collaboration agreement to sell our thermal mass flow meters and controllers for gases  in the Japanese market.
This step is a further milestone in the growth of our global sales network. We are proud and committed to work together with the world leading manufacturer of mass flow controllers.